IT, Business & Management Professional Development & Certification Courses to Suit Everyone...

E-Learning Portal
We offer e-learning courses on our online e-learning portal, via our ODERAPLUS brand...
Read More We offer e-learning courses on our online e-learning portal, via our ODERAPLUS brand at www.oderaplus.net. We provide online on-demand video-based learning solutions for the IT and Office Professional in Nigeria, providing the most up to date self-paced career certification and job related training library available. We offer a MONEY BACK GUARANTEE as well as a PASS GUARANTEE for your certification exams! Try an instant FREE DEMO now to experience our excellent video lectures for yourself and start learning today!
Free Demo

Examinations & Testing
You can take examinations for most OSBM professional certification courses at our in-house Prometric & Pearson Vue dedicated testing centre... Read More You can take examinations for most of OSBM'S professional certification courses at our in-house dedicated testing room where we provide both Pearson VUE and Prometric tests. For many people, the final part of their learning process with us will be to take an examination, to help demonstrate their newfound skills. Taking your examinations with us can be most convenient, make your experience smoother. Our testing facilities are available to anyone regardless of where you have trained and you can buy your examinations through us.

While most examinations can be taken with us regardless of where you trained, those wishing to attend PRINCE2™, ITIL, ISTQB and BCS Business Analysis examinations other than at foundation level, must have attended our equivalent training courses.
Go to Portal
Welcome to OSBM
ODERA School of Business and Management (OSBM), is a registered training organisation that offers practical workplace training to individuals and corporations.

We offer the latest professional development courses across IT, business and management. We deliver change, create value and together we can progress your career.
We offer expert, relevant and highly practical IT, business and management professional development courses suitable to every level within the organization. We are committed to providing globally benchmarked and in-depth IT, business and management education that provides an immediate advantage, lasting impact, dynamic content and outstanding value. Courses come in various lengths and formats and are frequently updated to reflect current best practice.

OSBM's approach to training is hands-on, interactive workshop-style delivery so courses combine lectures, exercises, relevant scenarios, simulations, case studies and practice examination papers (where appropriate). This ensures that attendees have a firm grasp of theory and the opportunity to apply it in realistic situations.

Our trainers are excellent communicators and come with a great combination of academic rigour and years of practical experience gained in private sector companies and in the public sector, and inspire confidence in their delegates to understand what they are learning, how it applies to their situation and how to apply their new skills when they return to work.
We care passionately about what we do and are keen to ensure that everyone attending our courses derives the maximum benefit. So if you are an individual with aspirations to management or management responsibilities in any sector or you are a HR Manager seeking innovative, relevant courses with a high return on investment, we can help at OSBM! At OSBM, we've opened the door for you to

...ignite your vision and release your potential!
Graduate Development
The BEC® Programme
---
Many employers expect graduates to arrive job-ready, able to add value immediately. So for new graduates taking their first steps into the business world, we offer our Business and Employability Certificate (BEC) programme which provides higher order employability skills to participants, bridging the wide talent gap between what employers need and the current skills of young people...
Read More
UPCOMING COURSES
---
PROJECT MANAGEMENT ESSENTIALS
ISTQB TESTER FOUNDATION
CERTIFIED AGILE TESTER
BUSINESS EMPLOYABILITY CERTIFICATE BEC
MANAGING CHANGE IN THE 21ST CENTURY
MANAGING CUSTOMER SERVICE
STRATEGIC THINKING AND ACTION
PROJECT MANAGER FOR THE NON PROJECT MANAGER
TESTIMONIALS
OSBM is building innovation...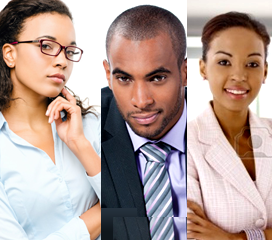 VIEW